Preparing for Your Career After University: Tips and Insights for Graduates 2023
28 Jan, 2023
4 minutes
There are many reasons why it can be challenging to land your first placement after universi...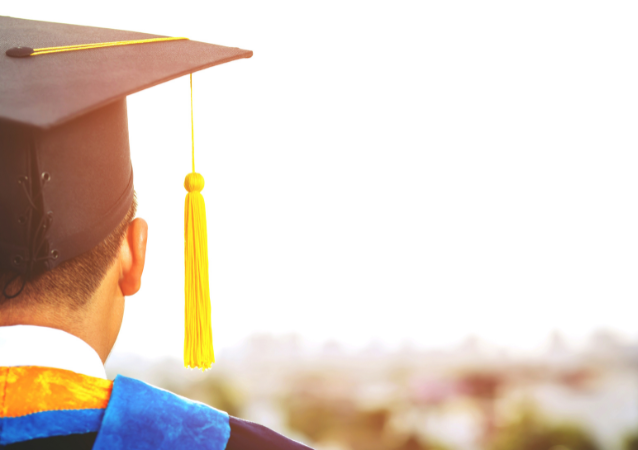 There are many reasons why it can be challenging to land your first placement after university. While some factors are out of your control, such as the current state of the economy or personal barriers, it's always a good idea to start preparing for the job market before you graduate.
We believe the first job a graduate takes after university often impacts the rest of their career path. This is why we at Warman O'Brien run the Graduate Scheme that aims to introduce university graduates to the recruitment industry in order to develop future experts in the Life Sciences Recruitment industry.
Charles Sealey, Director at Warman O'Brien, is the person who brought this great initiative to the table. We asked Charles to share some REALLY useful tips for grads 2023.
The biggest challenge graduates can expect in 2023 – is filtering through the noise.
There's a myriad of opportunities available to graduates; however, it's not always easy to tell what is right for them.
As a graduate, one has many influencers on one's life. It could be parents, friends, and social media, all pulling in different directions and potentially setting unrealistic expectations of what the working world is like. Don't be afraid to say no, and you don't always have to take the first job you get offered (unless it's with us, of course).
Take some time to understand the company and consider a few key questions to ask yourself.
Do I agree with the company's values?
Do I think the company actually acts upon these values? Or are they just jargon put in place to look good?
Does my direct manager inspire me?
Do I actually get on with them during the interview?
Will they let me work in the office? (An odd one, yes, working from home sounds like a dream, and for some, it is. However, I can promise you it is harder for you to develop and grow without somebody to learn from directly).
Why should graduates consider Life Sciences Recruitment as a career path?
Who doesn't want to be a part of helping the world cure cancer or potentially work side by side with innovative biotech's who might help create the superhumans of the future?
Recruitment can be tough. It certainly has its challenges, however, if you are willing to learn and have a positive attitude, plus you don't mind a little hard work, then you have the genuine opportunity to propel your career to the Directorship level - within 6-8 years.
What do we offer to those who join the team?
We tailor everything to you. We work with you to understand how you learn best and then tailor our coaching to ensure you take on the information and can apply it in a way that works. Our goal is to get you to a stage where you are self-sufficient and confident in your role within the first 3-6 months. Over the next year, we then look to really hone those skills before we start to think about potential career routes in either people or business management.
It is massively important that our consultants are happy and healthy! We promote an active, healthy lifestyle and offer everybody a 1.5-hour lunch should they want to go to the gym or for a run. Nothing worse than running back to your desk and trying to eat your lunch all hurried and sweaty!
We also run a 4-day work week. I can honestly say it's amazing. I use the time to spend extra time in the countryside with my parents or do all those things that I find II would never do during busy weekends.
Advice to graduates who are now considering their next career step:
Don't be afraid to push yourself outside your comfort zone. The worst thing that can happen when you try something new is that you don't like it, or if you apply for a new job and they say no. What's so scary about that?
Want to join our team? We are now hiring across our London and Auckland offices. Get in touch with our team to find out more about your career at Warman O'Brien.