Your Career in Life Sciences Recruitment: STEM Grad FAQs
30 Mar, 2023
3 minutes
Are you a STEM graduate who loves science but doesn't want to work in a lab? Have you c...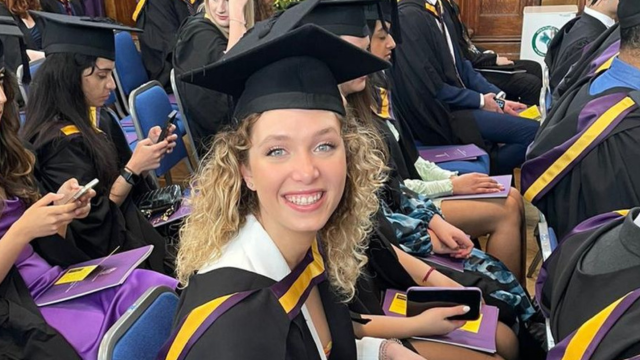 Are you a STEM graduate who loves science but doesn't want to work in a lab? Have you considered a career in life sciences recruitment? Here's a Q&A with Camilla, a life sciences graduate who joined Warman O'Brien in 2022. Camilla shares her experience of transitioning from biology research to recruitment and why it's an exciting career path.
Q: What drew you to recruitment in the first place?
A: After two years of biology research, I knew I wanted to move away from the lab. Recruitment gives me the opportunity to speak to scientists every day and remain up to date on exciting biotech research while taking advantage of my interpersonal skills. The financial bonus was the cherry on top!
Q: What made you pick WOB over other opportunities?
A: I really enjoyed the relaxed vibe and the fact that it was a small company. I also felt like the training would really be targeted to my own goals and personality, and I wouldn't be "just another employee". On top of that, I am a fitness enthusiast, and the 4-day working week gives me loads of time to work out and switch off during my weekends.
Q: Coming from a non-recruitment background, has it been easy enough to pick up?
A: Changing a career is never super easy, but the team supported me all the way during training. Everybody is always ready to answer my questions (believe me, it's like hundreds of them every day). They were able to tweak the training towards my personal learning style and make it extra interesting for me to learn new things.
Q: What was your interview process like?
A: The interview process was very relaxed and straightforward. I felt like I was speaking to my peers instead of some scary corporate managers. Everybody was genuinely trying to get to know me and my personality. I also felt like nobody was trying to catch me out or question me intensively. It felt more like a conversation most of the time.
Q: What would you say to other graduates who might not be sure?
A: If you are a proactive individual and you enjoy being in a people-facing role, why not give it a go? Recruitment is a demanding career, but so rewarding. I cannot explain the feeling of going home after a day of work and knowing that you have helped someone take the next step in their career.
Q: What were your first impressions of joining the team?
A: The first few weeks after joining were packed with fun activities. We went bowling, karting, to the pub multiple times, and had lunch for the company anniversary on a boat on the Thames! I love spending time together as a team and seeing everybody in their "out of office" personality.
Q: Tell us one fact about yourself that would surprise us.
A: I am a trained dance instructor and avid gym enthusiast; I am thinking of getting my PT certification.
Q: If someone would make a movie about your life, what would you call this movie?
A: Around the world in 7 years!
Life sciences recruitment is an exciting career path for STEM graduates who are looking for a people-facing role that still keeps them connected to science.
If you are proactive, enjoy a challenge, and love helping others succeed, then this career path may be perfect for you. Get in touch with our team and find out more about what career opportunities we have available for you today at our London and New Zealand offices.