Writing a Winning Cover Letter
01 Feb, 2022
4 minutes
A well-written cover letter can be just as important as a perfectly crafted CV. It is an opp...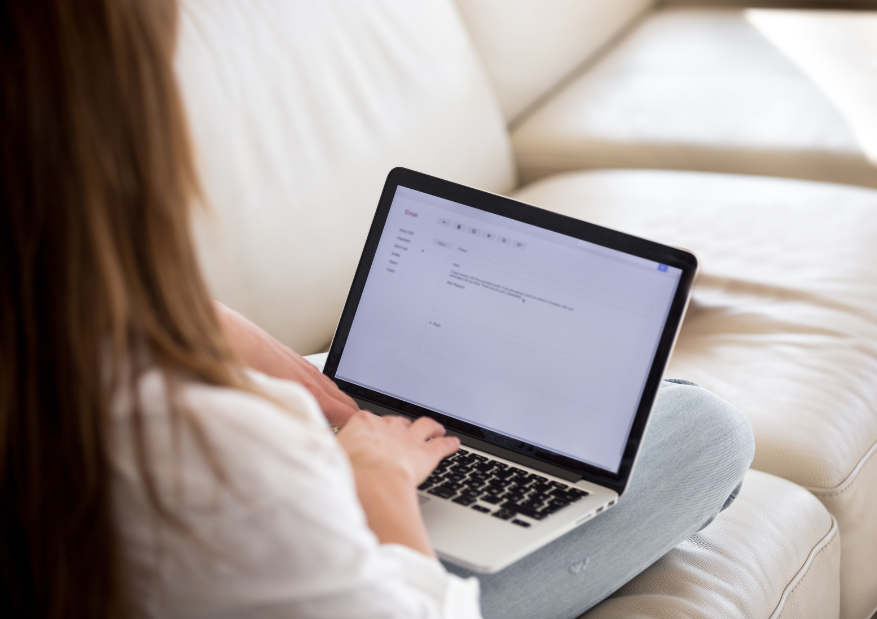 A well-written cover letter can be just as important as a perfectly crafted CV. It is an opportunity to introduce yourself to potential employers and expand on your CV, and it can help you stand out from the competition. However, given that recruiters often receive hundreds of applications a day, your cover letter must grab their attention in just a few paragraphs.
Before you start writing, research the company and the job you are applying for. Find out who you should address the letter to, what skills and experience the job description mentions, and details about the company's culture, clients, competitors, market position, sector, recent news, and future aims. This information will make it easier to write a cover letter that stands out and is tailored to the specific job role.
When writing a hard copy cover letter, follow the same format as any other formal business letter. - Start with your contact details in the top right-hand corner, followed by the company's address and the date on the left-hand side.
Structure
In the opening paragraph, explain why you are writing, mention the position you are applying for, and how you found out about it.
Use the second paragraph to explain why you are the right person for the job, providing examples of relevant skills and education.
The third paragraph should showcase your knowledge of the company and sector, explaining why you want to work for that specific company and how you can add value to their success.
In the final paragraph, seek a follow-up of some kind, letting the employer know how best to reach you and thanking them for taking the time to read your letter.
Sign off with "Yours sincerely" followed by your signature and name.
For digital copy cover letters sent online or by email, attach a PDF file that follows the same format as the hard copy letter. When sending an email, format the subject line as "Application for [name of role] - [Your name]," and if provided, include a reference number. Follow the same paragraph structure as the hard copy letter, but remove the addresses, telephone numbers, date, and signature.
FAQ
How long should a cover letter be?
Keep your cover letter to less than a single A4 page. This may seem difficult as there is a lot of information that you want to get across to your prospective employer, but no recruiter is interested in reading an essay. Keep it as short and as simple as you can.
How do I Tailor Each Cover Letter?
The best way to do this is to use the information that you found during your research phase and include any relevant parts about company or industry news to the company that you are applying to. This also helps to show that you are genuinely interested and a clued-up individual who will add value to their company.
Hints and Tips
Be Concise – this can seem difficult with so much information that you'd like to include, but you should keep your cover letter to a maximum of one A4 page. Recruiters will give around 20-30 seconds per letter, they won't read through pages and pages of information, no matter how experienced you are.
Don't just re-write your CV – a cover letter should expand on your CV. Ensure that you pick the most relevant examples to the role that you are applying for and give details of your achievements.
Sign your cover letter by hand – if you are sending a hard copy cover letter by post, make sure that you add a personal touch by signing the letter by hand.
Online applications – if you are applying online remember that Macs and PCs don't yet work in total harmony. Make sure that the recruiter can open your CV by saving it as a .pdf file.
Proofread – ensure that you have checked over your cover letter for any mistakes, and have someone else read over it too. Avoidable mistakes will mean that recruiters won't take you seriously and you may be overlooked for an interview.
Avoid buzzwords and waffle – you want to stand out from the crowd, so avoid buzzwords that pad out your cover letter and that the recruiter would have heard numerous times before. Instead, make sure you include your personal achievements and back these up with examples.
In summary, a cover letter can help you stand out from the competition by providing an opportunity to introduce yourself and expand on your CV. Research the company and job role before writing, and tailor your letter to the specific job role. Follow a formal business letter format and seek a follow-up in the final paragraph. When sending digital copies, attach a PDF file or format the email subject line appropriately.