Top 5 Biometrics Jobs in 2023
30 Aug, 2023
12 Minutes
With a growing demand for healthcare due to people living longer lives and an increased prev...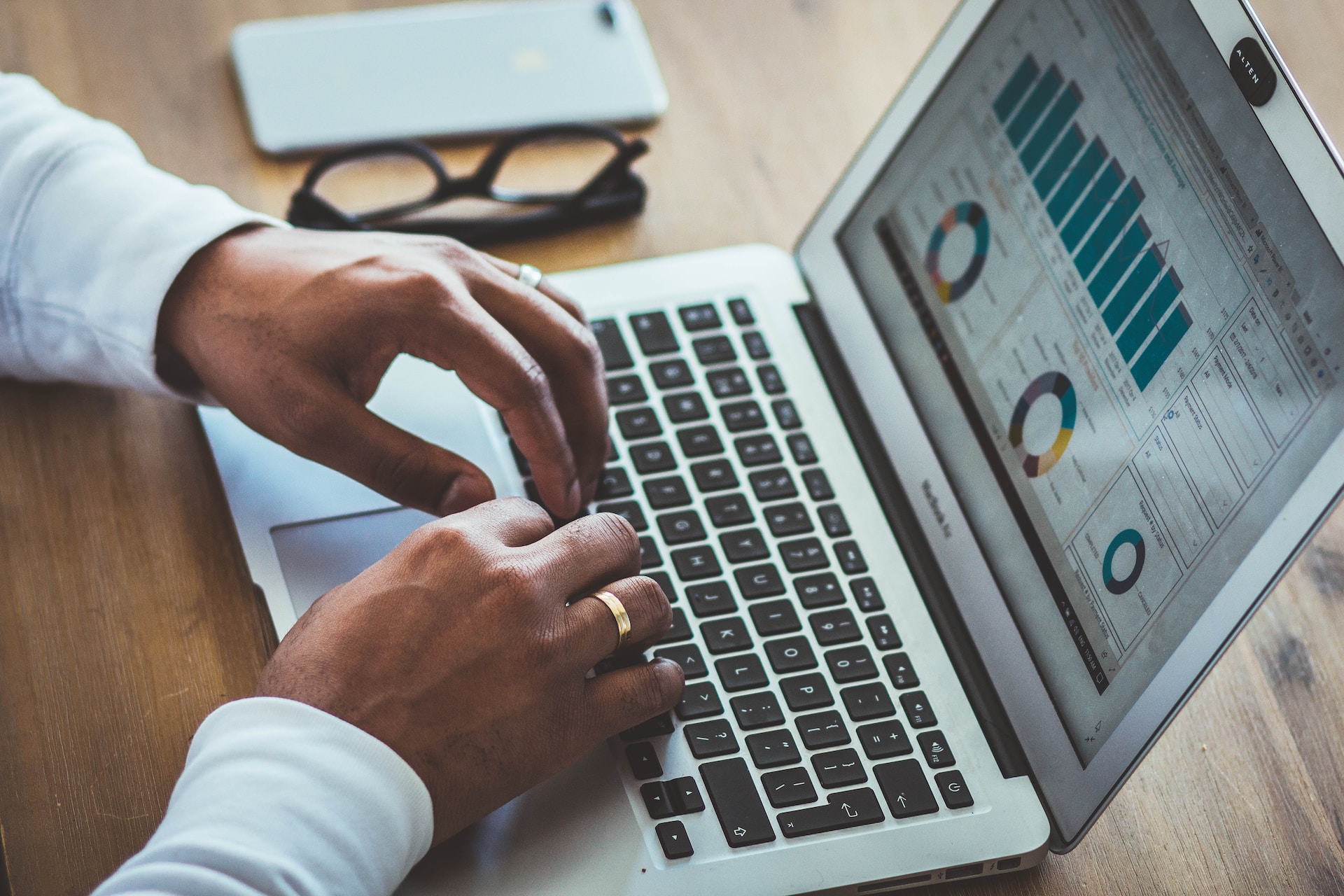 With a growing demand for healthcare due to people living longer lives and an increased prevalence of chronic and rare diseases, organisations conducting clinical trials require data-driven strategies that can target specific populations with new treatments. This has necessitated the creation of new biometrics jobs to facilitate this vital research.
This guide explores the importance of biometrics for the clinical trial process before discussing the most popular biometrics jobs in 2023, highlighting how those looking to transition into the life sciences industry can secure a position and what they can expect to earn. We'll discuss the cutting-edge roles across the industry, highlighting how advanced medical devices and remote monitoring of trial participants is enabling the growth of real-world evidence in clinical trials, alongside the growth of statistical programming and Biostatistician roles.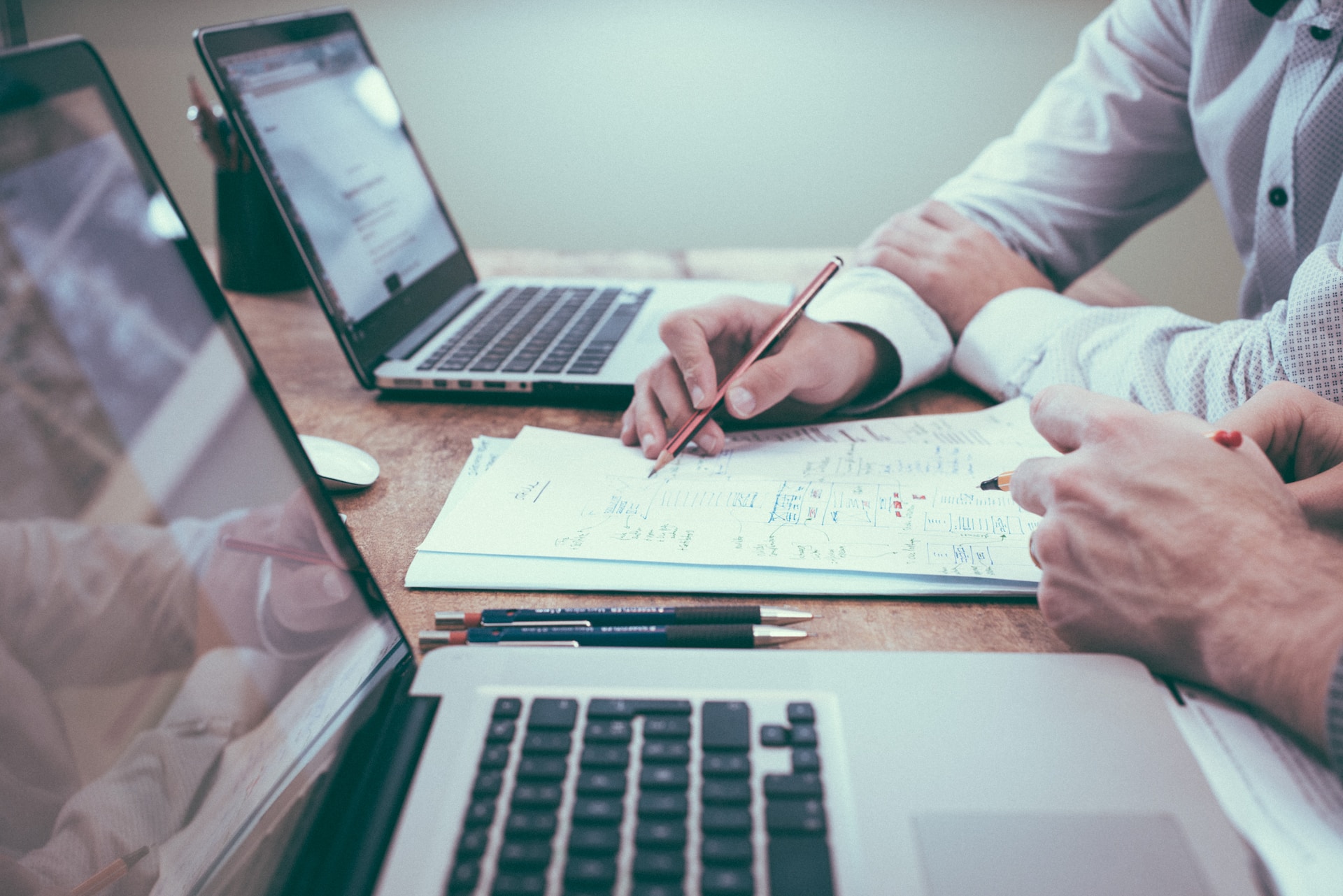 The Importance of Biometrics
In short, biometrics jobs within clinical trials focus on quantitatively analysing participants' biological data. Analysing and interpreting the metrics gathered in trialling new therapies helps researchers better understand the genetic and environmental factors contributing to disease severity, the efficacy of new drugs or devices, and the prevalence of illness within a given community.
At the same time, regulatory requirements are being re-shaped to meet the cell and gene therapies coming to the market.
Biometrics professionals are crucial in developing new drugs, medical devices, and technologies that improve patient outcomes and overall health. The research methods they develop to collect, analyse, and interpret data help clinical trial staff to understand whether their study has met objectives.
From designing studies to determining sample size and minimising the likelihood of false-positive or false-negative results and adverse effects, biometrics jobs are vital to all research phases and preparing reports for regulatory submission. Experts within the field help to ensure that clinical trial results are valid and that new treatments are safe for therapeutic use.
If you're interested to learn more about the impact of data on the clinical trials process—and, indeed, the wider life sciences, too—then see our recent guide to how data science is revolutionising the industry after reading this article.
The Top Five Biometrics Jobs in 2023
As technology evolves and the collection of real-world data (RWD) begins to enable clinical research professionals to monitor trial participants remotely, regulatory and administrative bodies will propose new guidelines and protocols for testing therapies and collecting and administering sensitive information.
As a result, biometrics jobs are seeing high demand, competitive salary growth, and career progression opportunities, particularly within the US hubs of Boston and San Francisco. These roles allow candidates to work across various environments, from academia to government, non-profits to private industry, with positions available globally.
Let's learn more about the diverse opportunities available within the biometrics sector.
1. Statistical Programmer
Utilising Statistical Analysis System (SAS) software as well as other tools for data analysis, reporting, and modelling duties, Statistical Programmers play a vital role in ensuring the accuracy and reliability of the data reported on as part of the clinical research process.
Statistical Programmers will primarily spend their time designing and executing data analysis plans in collaboration with colleagues in Biostatistics. Their contributions allow clinical research organisations to generate actionable insights from the volumes of raw data produced by trials, allowing for the evaluation of treatment efficacy and study outcomes.
Similarly, Statistical Programmers will often encounter the need to develop and implement custom analytical scripts to accommodate specialised studies that aren't covered by standard SAS use, ensuring accuracy and reliability.
How to Become a Statistical Programmer
Embarking on a career as a Statistical Programmer will typically require you to possess a degree in a life sciences, statistics, or computing field which offers a strong foundation in analysis and data manipulation. Alongside this, many Statistical Programmers hold postgraduate degrees, which allow them to develop advanced expertise in their field.
It goes without saying that proficiency in statistical programming is crucial for anyone considering a transition into a role of this nature, but knowledge of other statistical programming languages such as R or data manipulation tools such as SQL can also offer an advantage when applying for roles.
Statistical Programmer Salary
The average salary for a Statistical Programmer is often dictated by their location, but on average, entry-level positions—Statistical Programmer I and II positions—in the UK can expect a yearly salary of up to £46,000, whilst mid-to-senior level positions, such as Senior and Principal Programmers can secure salaries between £46,000 and £75,000. In the US, this figure will typically rise up to $100,000 for entry-level and early-career positions, and between $100,000 and $140,000 for Senior and Principle Statistical Programmers.
Progression Opportunities
Career progression for Statistical Programmers will typically involve obtaining certifications and experience in working with and facilitating the activities of colleagues across the clinical trial environment, which can lead to leadership or senior Statistical Programming roles.
Some specialists also choose to move into study design and regulatory compliance oversight, whilst others will use their unique skills to transition into consulting roles, providing interim data analysis and study support.
2. Biostatistician
Specialising in using statistical methods to design, conduct, and analyse trials, Biostatisticians help to ensure scientific rigour throughout the process of clinical research.
They're often tasked with determining the sample size that a study will target, as well as the randomisation procedures and plan for statistical analysis that will ensure the data generated by a trial is valuable and robust. As a result, professionals in clinical trial statistics play a crucial role in detecting the effect of a novel treatment and the validity of any results presented by a study.
Additionally, those in Biostatistician jobs will be heavily involved in preparing manuscripts for reporting on the results of the trials they have been involved in, readying them for publication in scientific journals or submission to a regulatory body.
How to Become a Biostatistician
Biostatisticians will often come to the field with an undergraduate degree in statistics, biostatistics, biology or chemistry. However, some candidates will specialise in life science statistics at the postgraduate level.
Familiarity with languages such as R or SAS—alongside software for data manipulation such as Stata—is often required for Biostatistician positions. In addition, the knowledge of cutting-edge data collection and interpretation methodologies and their application to the clinical trial process is a fundamental aspect of the role.
Additionally, Biostatisticians will often possess an in-depth understanding of Good Clinical Practice guidelines and other regulatory requirements, particularly since they'll collaborate closely with principal investigators, data managers and other clinical staff.
Biostatistician Salary
Early-career Biostatistician I / II jobs in the UK typically offer an average salary of up to £48,000, whilst mid, senior, and Principal-level Statisticians can earn between £48,000 and £80,000. US-based Biostatistician I / II roles will be paid up to $115,000 annually, whilst mid and senior-level roles are often found between $120,000 and $180,000 depending on the experience a candidate brings to the post.
Progression Opportunities
Career progression within Biostatistician jobs often involves gaining experience and advanced degrees, which open paths to seniority and additional responsibility for leadership, study design, and regulatory submission.
Some statisticians will leverage their skills and network to become clinical research consultants, providing independent expertise to companies or academic institutions.
3. Bioinformatician
A Bioinformatician is tasked with leveraging a multidisciplinary approach which combines biology, technology and data to improve participant care within the clinical research environment. Their work helps to develop data management systems that allow clinical trial data to be collected, stored, shared, and reported on, and produces valuable insights into the high volume of information gathered by the clinical trial process.
Bioinformaticians will often design data collection tools such as electronic case report forms (eCRFs) to ensure that data is consistently collected across all the study sites they're responsible for.
Alongside these duties, these experts ensure that the clinical trial data they collect is securely stored. They will often manage access to this data for researchers within their organisation.
How to Become a Bioinformatician
Becoming a Bioinformatician will require candidates to hold an undergraduate degree in an area such as computer science, data analytics or biology.
However, many who apply for these roles with clinical research organisations will also hold a Master's degree or PhD in a biomedical field, particularly if they're looking to secure a senior role.
A strong understanding of the clinical research process, regulatory requirements and Good Clinical Practice guidelines are crucial to excelling within the field. Additionally, the ability to analyse and securely store large volumes of data—utilising programming skills in R or SQL—and familiarity with cybersecurity best practices help set candidates apart.
Bioinformatician Salary
Like many roles in this article, the average Bioinformatician salary largely depends on a candidate's location. Within the UK, these roles typically go up to £44,000 per year for early-career and entry-level roles, whilst mid-to-senior level Bioinformaticians can expect to earn from £44,000 to £62,000. Meanwhile, in the US, a Bioinformatician's salary at the early-career stage will go as high as $80,000 annually, whilst mid-to-senior level candidates can expect anywhere from $80,000 to $120,000.
Progression Opportunities
Bioinformatics is a rapidly growing field. From project management, where they'll be responsible for developing and implementing informatics projects, to clinical data management, where professionals will be tasked with maintaining clinical trial databases, professionals are offered diverse career paths.
Experience and advanced degrees will also open up opportunities for advancement, and candidates looking to become a Director of Clinical Informatics—where they'll be responsible for overseeing an organisation's portfolio of informatics projects, ensuring that all processes are aligned with an organisation's long-term goals—will often be expected to hold a PhD and a track record of successful roles within the bioinformatics sector.
4. RWE Statistician
With the growth and widespread adoption of wearable medical and diagnostic devices, statisticians are in a strong position to evaluate and guide drug development, study, and compliance processes through the insights generated from real-world evidence in clinical trials.
An RWE Statistician plays a vital role in analysing the range of produced before, during, and after participants' engagement with a given clinical trial, utilising advanced statistical methods and collaboration to gather and report on information from electronic health records, patient registries, and observational studies.
When it comes to understanding the impact of interventions and therapies, RWE Statisticians help internal and external stakeholders to identify trends and outcomes of interest, often defining and selecting study cohorts and comparison groups to ensure an accurate representation of target populations.
How to Become an RWE Statistician
When it comes to pursuing a career as an RWE Statistician, many individuals opt to gain an advanced postgraduate qualification in a statistics or life-science adjacent field such as biology, epidemiology, public health, or a related field that offers a similar grounding in statistician methodologies.
Alongside this, an early-career RWE Statistician can set themselves apart from the competition by gaining proficiency in the software and coding languages commonly used throughout the clinical environment such as R, SAS, Python, and SQL.
Familiarity with healthcare regulations, data privacy, and the ethical standards surrounding Good Clinical Practice are also essential to success within field of RWE statistics.
RWE Statistician Salary
Within the UK, a RWE Statistician can expect to earn an annual salary of around £78,000, whilst their US-based counterparts will typically secure a yearly remuneration of $101,000.
Progression Opportunities
Much like the other occupations in this guide, career advancement as an RWE Statistician often involves gaining specialised knowledge in specific therapeutic domains or working with particular forms and sources of real-world evidence in clinical trials.
Experienced RWE Statisticians can transition into roles which will see them managing teams, or alternatively providing their strategic input to study setup, design, analysis, and reporting tasks. Some professionals will choose consult, offering their RWE expertise to pharmaceutical firms, healthcare organisations, and CROs.
5. Director of Biostatistics
As senior leaders supporting data analysis tasks in the field of clinical research, a Director of Biostatistics plays a pivotal role in overseeing and shaping data-driven strategies within a pharmaceutical firm or CRO.
These experts are often responsible for high-level decision-making and facilitating the collaboration of cross-functional teams to ensure the integrity of insights and reports offered by the clinical trial process. This includes providing leadership and planning support for staff across multiple clinical trials, contributing to the design of trials, and ensuring regulatory compliance according to Good Clinical Practice guidelines.
Directors of Biostatistics should continuously seek opportunities to enhance the quality and efficiency of their teams, incorporating improvements and innovative methodologies through the robust mentorship of the biostatisticians, programmers, and data managers under them.
How to Become a Director of Biostatistics
To reach the level of Biostatistics directorship, individuals will usually possess advanced postgraduate degrees or doctorates in a field such as statistics, biostatistics, or public health. Of course, alongside these qualifications, a Director of Biostatistics will also possess extensive experience in a clinical trial design, analysis, or specialised data roles, which will give them the understanding to manage multidisciplinary teams and projects.
Directors of Biostatistics will often progress through a number of roles before successfully securing their first role, working as Senior Biostatisticians, Managers, or Associate Directors to ensure that they gain the competencies required for exceptional leadership within the clinical trial environment.
Director of Biostatistics Salary
Within the UK, a Director of Biostatistics can expect to collect a salary between £100,000 and £120,000 depending on their location and experience, whilst US-based directors working with CROs will earn $200,000 and $250,000 per annum.
Progression Opportunities
As a senior leadership role, progression opportunities for a Director of Biostatistics will often involve taking on larger, more complex projects, leading larger teams, or driving efficiency and process improvements. With additional experience and solid results, these experts can transition into executive-level positions such as that of Chief Data Officer or Vice President of Biostatistics.
Alongside this, given their highly specialised skillset and well-developed professional networks, a Director of Biostatistics can often successfully transition into a consulting role, providing expertise and strategic guidance to multiple research organisations.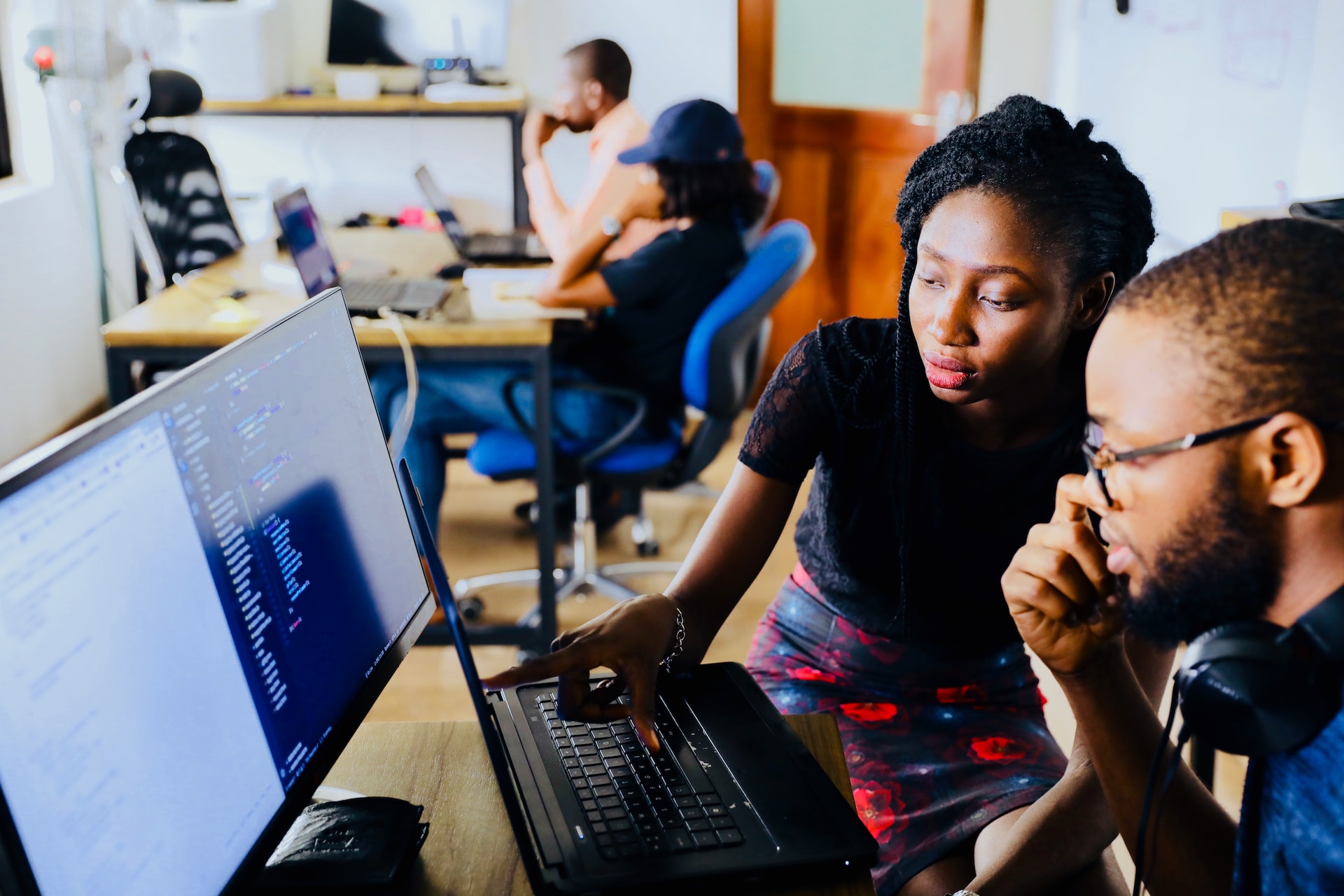 Preparing for the Future of Biometrics Jobs
The field of biometrics is rapidly evolving, with organisations scaling up their research activities through technological advancements. In addition, the demand for personalised medicine and the volume of data produced by the clinical trials process means that biometrics professionals are already playing a critical role in bringing new treatments to the global market.
The future of biometrics will be the development of new, artificially-intelligent technologies and algorithms that can further aid researchers in identifying patterns in complex datasets. Whilst these trends may not be recognisable to humans, machines can parse vast amounts of information to identify target areas for drug or device development.
Not only are Statistician roles considered to be one of the top jobs available within the life sciences according to 2023 research conducted by U.S. News & World Report, but employment opportunities within the wider biometrics sector are set to increase by an average of 31% between now and 2028.
This is particularly true within cutting-edge fields such as genomics and proteomics, especially as real-world evidence in clinical trials becomes more accessible. Biometrics professionals will help to ensure that trials are run safely, whilst wearable sensors will allow them to monitor participants remotely, meaning data can be collected in a convenient, cost-effective and non-disruptive manner.
The future will undoubtedly see continued demand for experts who can creatively apply machine learning, data analytics and artificial intelligence to clinical research.
The field of biometrics is experiencing significant growth in 2023, guided by the need for data-driven strategies and RWE to inform clinical trial statistics and reporting. Biometry is crucial in understanding disease severity, treatment efficacy, and patient outcomes, and is fundamental to the advancement of healthcare technologies.
From Statistical Programming to Biostatistician jobs, all biometrics roles play an important role in the research process, data collection, and regulatory compliance. As the field continues to evolve, professionals in biometrics can expect competitive salaries, diverse career opportunities, and a significant impact on improving healthcare outcomes globally.
Key Findings
The landscape of biometrics jobs in 2023 underscores these professionals' pivotal role in shaping the future of healthcare and clinical research. The growing use of real-world evidence in clinical trials highlights the significance of biometry in understanding disease dynamics, treatment effectiveness, and patient outcomes.
As the industry advances, diverse opportunities arise across a number of specialisms, from Statistical Programmer roles to Biostatistics and Bioinformatics, each contributing in their own way to the broader ecosystem. Clinical trial statistics and the incorporation of RWE further amplify the transformative potential of biometrics in clinical research.
These roles, accompanied by competitive salaries, are helping to foster innovation, ensure regulatory compliance, and improve healthcare technologies and treatments across the globe. Through their contributions, biometrics professionals are helping to significantly advance healthcare, positively impacting participant and patient well-being.
Explore the Latest Biometrics Roles
With offices across the UK, US and Asia Pacific regions, Warman O'Brien can help ambitious candidates secure cutting-edge biometrics jobs with global life science organisations, and we have a track record of providing expert talent solutions for vacancies with complex requirements.
Our consultants regularly present at industry conferences such as PHUSE, PharmaSUG and the American Society of Gene & Cell Therapy's annual meetings, giving us access to a network of leading companies and candidates conducting vital clinical research. Contact us to discuss your hiring needs or career goals today.